Pre-K Social-Emotional Learning [Pre-K SEL]
Pre-K Social-Emotional Learning [Pre-K SEL]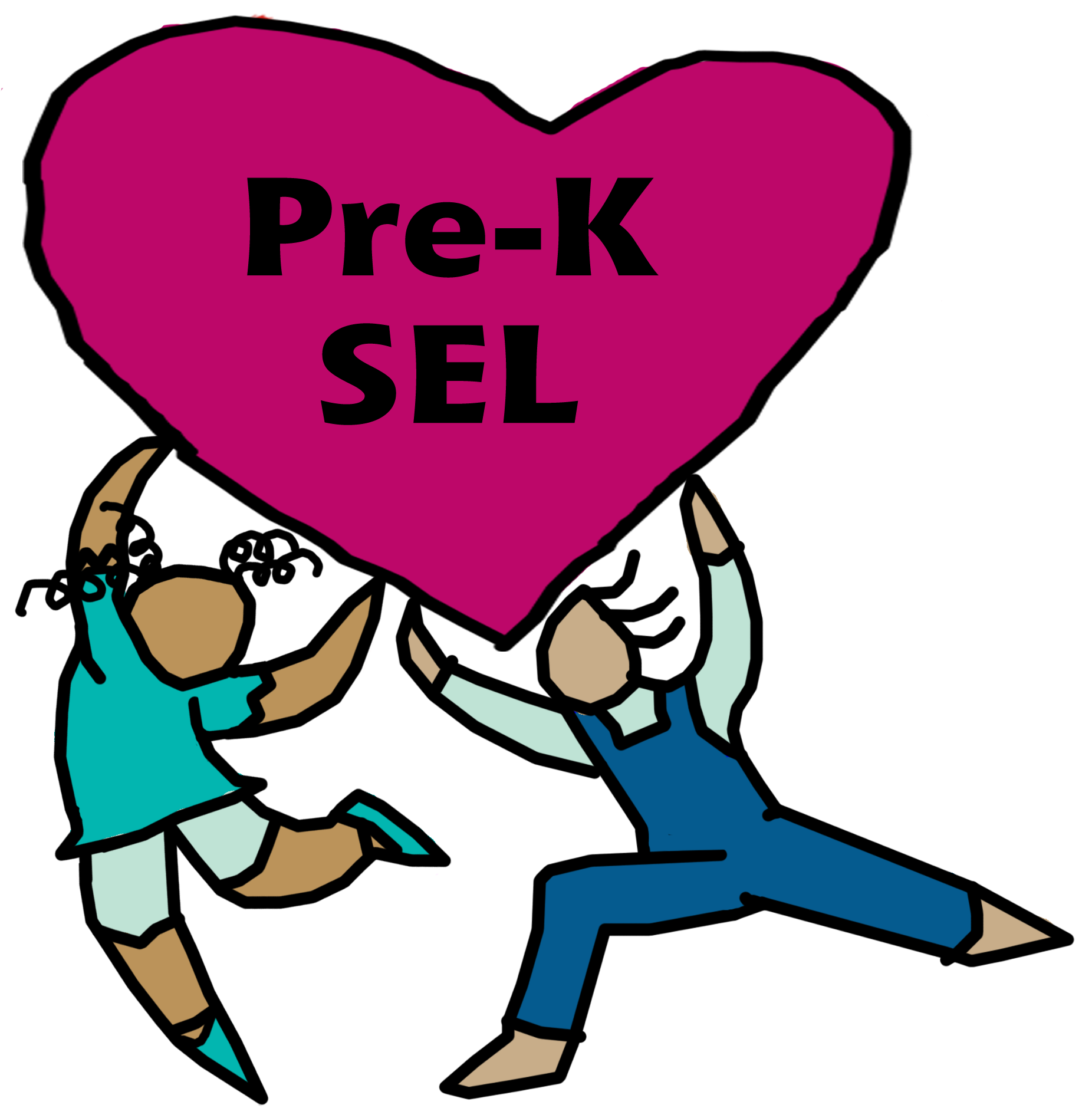 Pre-K Social-Emotional Learning [Pre-K SEL] provides teachers of 3- to 5-year-olds the knowledge and skills to build warm relationships with children, parents, and co-workers; create positive and productive classroom climates; prevent challenging behavior; manage disruptive behavior and teach children new skills so they enter kindergarten ready to learn.
The purposes of the Pre-K Social-Emotional Learning [Pre-K SEL] training are to help early childhood professionals:
Advance understanding of how children develop social and emotional skills.
Present techniques for developing positive relationships with children, families, and colleagues.
Provide tools and strategies for implementing preventive classroom practices that support development and appropriate behavior.
Enhance knowledge and skills in order to implement social and emotional teaching strategies.
Present methods for implementing intensive individualized interventions for those children displaying challenging behaviors.
What does Pre-K Social-Emotional Learning [Pre-K SEL] offer teachers?
45 hours of FREE specialized training
Training experiences that promote social-emotional skills for children ages 3 to 5
Opportunity for professional development
FREE participant manual and other materials
A Certificate of Completion and CEUs
Pre-K Social-Emotional Learning [Pre-K SEL] includes the following 15 lessons:
The Foundation of Social-Emotional Learning
Social-Emotional Development
Temperament
Influences on Social-Emotional Learning I
Influences on Social-Emotional Learning II
Building Positive Relationships
Classroom Preventive Practices I
Classroom Preventive Practices II
Classroom Preventive Practices III
Understanding Behavior I
Understanding Behavior II
Social-Emotional Teaching Strategies I
Social-Emotional Teaching Strategies II
Intensive Individualized Interventions I
Intensive Individualized Interventions II
This course is approved for Arkansas Department of Education professional development credit. However, the awarding of professional development credit, based on attendance to this course, is solely at the discretion of the local school district. Arkansas Department of Education Rules Governing Professional Development
To check for available classes and training opportunities visit Traveling Arkansas' Professional Pathways (TAPP).
For more information contact:

Sara Catherine Miller
Training Advisor, Pre-K SEL, KK-H, EDB, AECI
Pre-K Social Emotional Learning, Knowledge and Know-How Advisor