Early Care and Education Projects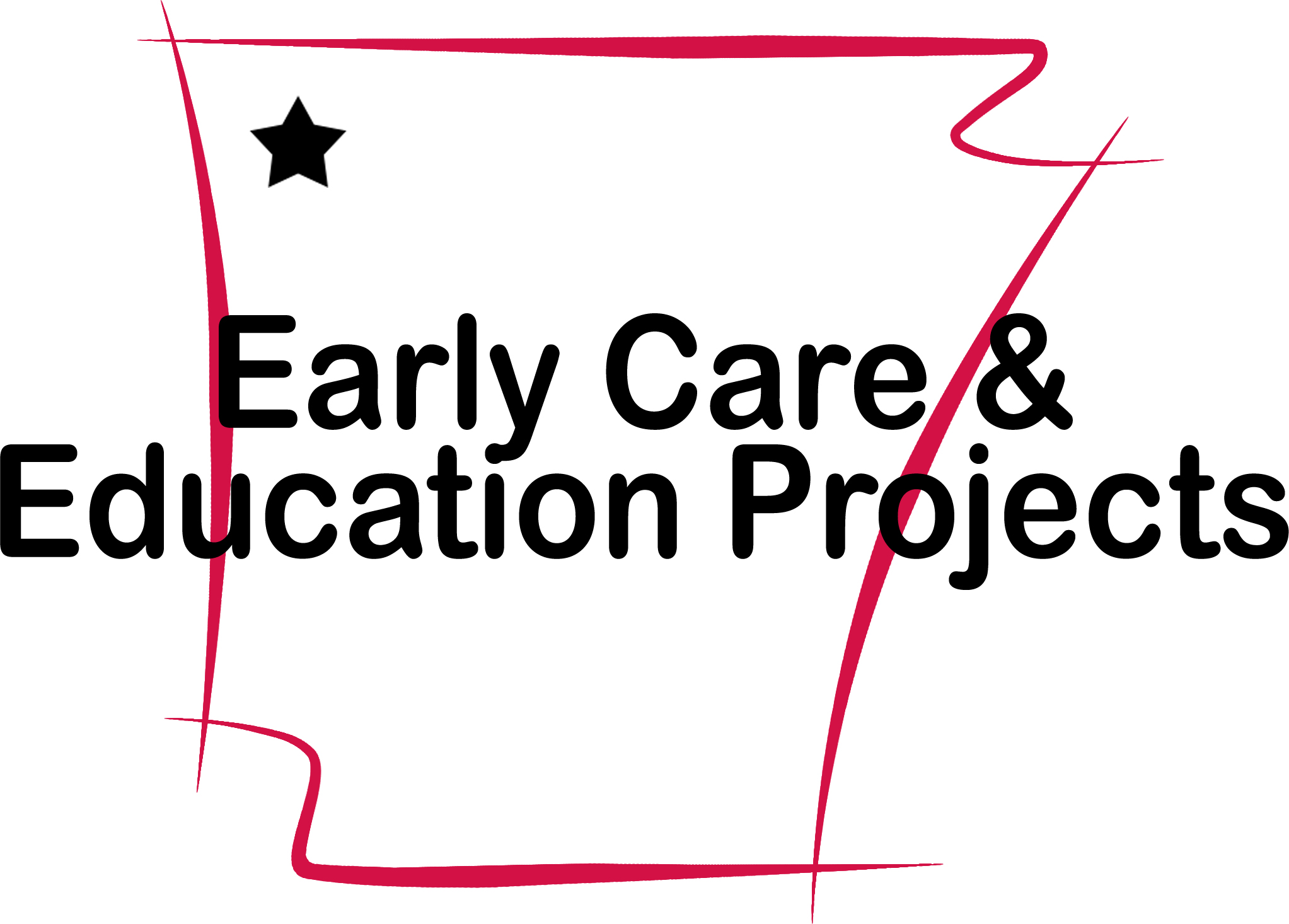 Enhancing the quality of care and education for
young children throughout Arkansas by providing
professional development for early educators.
Early Care and Education Projects (ECEP), in conjunction with the Division of Child Care Early Childhood Education, provides statewide training programs for early educators. Under the combined leadership of Dr. Bobbie Biggs and Dr. Deniece Honeycutt, the staff strives to provide the most up-to-date training possible to early educators. More than 200 trainers around the state deliver courses in a variety of locations including child care centers, public schools, vocational centers, technical institutes, community colleges, and other postsecondary education facilities.
Announcements
Important update regarding PDR (eff. 5/31/17)
ECEP has been notified that the new Arkansas Professional Development Registry (PDR) is back online and accepting membership and trainer applications. If you are a trainer for ECEP, please be sure to apply to become a member and trainer in the new PDR and send your new PDR number to Michelle Crain via email at mdcrain@uark.edu.


(posted 5/10/17)
ECEP has been informed by the TAPP/PDR staff of a delay in the full transition as well as some technical difficulties in the application process. Here is what we know so far:
The PDR website is currently unavailable and has been taken offline for maintenance.
The transition from TAPP to PDR has been postponed until after July 2017. The earliest the transition could occur is September 1, 2017.
If you have contacted the TAPP/PDR staff over the past month or so, you might have been told that if your course begins before June 30th but finishes after July 1st, you are going to have to enter attendance for the course up until June 30th in TAPP and then enter the remaining attendance in the PDR. Due to the delay in the full transition, attendance and course registration will still be entered in the TAPP Registry until further notice. Once PDR is fully launched, ECEP will notify all of our trainers as to when they are to begin using it.
If you have documentation to upload for your membership or trainer application in the PDR, ECEP recommends mailing or emailing your documentation to the TAPP/PDR Registry. Their general email is: prof_registry@astate.edu and mailing address is: PO Box 808 State University, AR 72467. Make sure to reference your new PDR number and that the documentation is to be considered for inclusion in your new PDR profile.
Therefore, please continue to use the TAPP Registry for your professional development needs, including registering and tracking trainings.
Please help spread the news to the early education community to continue using TAPP to register for July and August trainings.
Knowing that the PDR website is completely offline at this time, we understand that some of our trainers have not been able to email their new PDR membership/trainer numbers.
ECEP will continue to update our trainers throughout this process. Make sure to check back periodically, as we continue to post updates. Again, until you hear from ECEP, continue to use the TAPP Registry to register your courses and enter attendance.
As always, please do not hesitate to contact your Training Advisors or Michelle Crain if you have any questions about this transition.
---
Interested in becoming an ECEP trainer? Click here
To request an ECEP training course Click here
---
| | | |
| --- | --- | --- |
| ASSET "ECEP_Project Address and Phone" CANNOT BE SHOWN IN WYSIWYG | | |