Early Care and Education Projects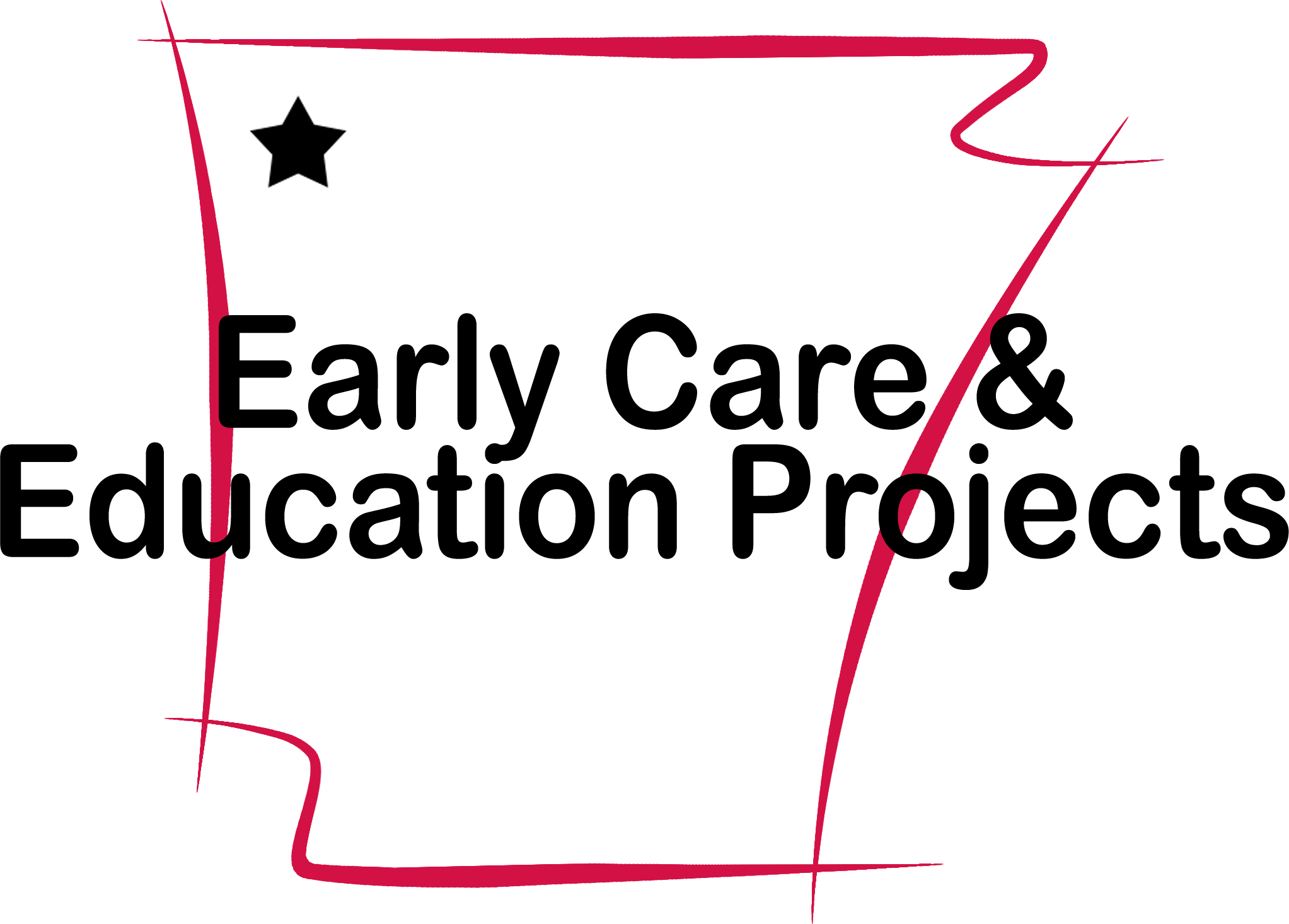 Enhancing the quality of care and education for
young children throughout Arkansas by providing
professional development for early educators.
Early Care and Education Projects (ECEP), in conjunction with the Division of Child Care Early Childhood Education, provides statewide training programs for early educators. Under the combined leadership of Dr. Bobbie Biggs and Dr. Deniece Honeycutt, the staff strives to provide the most up-to-date training possible to early educators. More than 200 trainers around the state deliver courses in a variety of locations including child care centers, public schools, vocational centers, technical institutes, community colleges, and other postsecondary education facilities.
---
Announcements
Robin Jones leaving ECEP
Robin Jones has announced that she is leaving ECEP. She will be working full-time with her husband, artist Jason Jones. Robin came to ECEP in 2012 and quickly proved herself invaluable to the project. She has been a great training advisor, assistant to the director and friend. While we will miss her, her keen wit and steady influence, we sincerely wish her the best in her future endeavors.
Dear ECEP Trainers and Community,
I'm sad to announce I will be leaving the University of Arkansas in December. My time with ECEP has been so special. Getting to know this wonderful early childhood community has been both professionally and personally rewarding.
My last working day with ECEP will by December 20th. I will have very limited access to my UA email account, once I leave. If you need assistance, please email ecep@uark.edu. The ECEP staff will take care of you!
Thank you for being part of my community and friends during my time at ECEP!
Sincerely,
Robin Caudle Jones
---
Professional Development Registry (PDR) has ARRIVED and will go live NOVEMBER 1st!
Not yet a member? Click here
---
Arkansas Birth through Prekindergarten Teaching Credential Checklist and Application
---
Interested in becoming an ECEP trainer? Click here
Request an ECEP training course
---
Early Care and Education Projects
104 S Graham Ave
Fayetteville, AR 72701
Phone: (800) 632-8754
Fax: (479) 575-2511
Email: ecepinfo@uark.edu