Early Care and Education Projects
Early Care and Education Projects
Enhancing the quality of care and education for young children throughout Arkansas.
---
Who We Are
Early Care and Education Projects (ECEP), in conjunction with the Arkansas Department of Education, Division of Elementary and Secondary Education and the Arkansas Department of Human Services, Division of Child Care Early Childhood Education, provides statewide training programs for early educators. More than 200 trainers throughout Arkansas deliver courses in a variety of locations, including childcare centers, public schools, vocational centers, technical institutes, community colleges, and other post-secondary education facilities.
---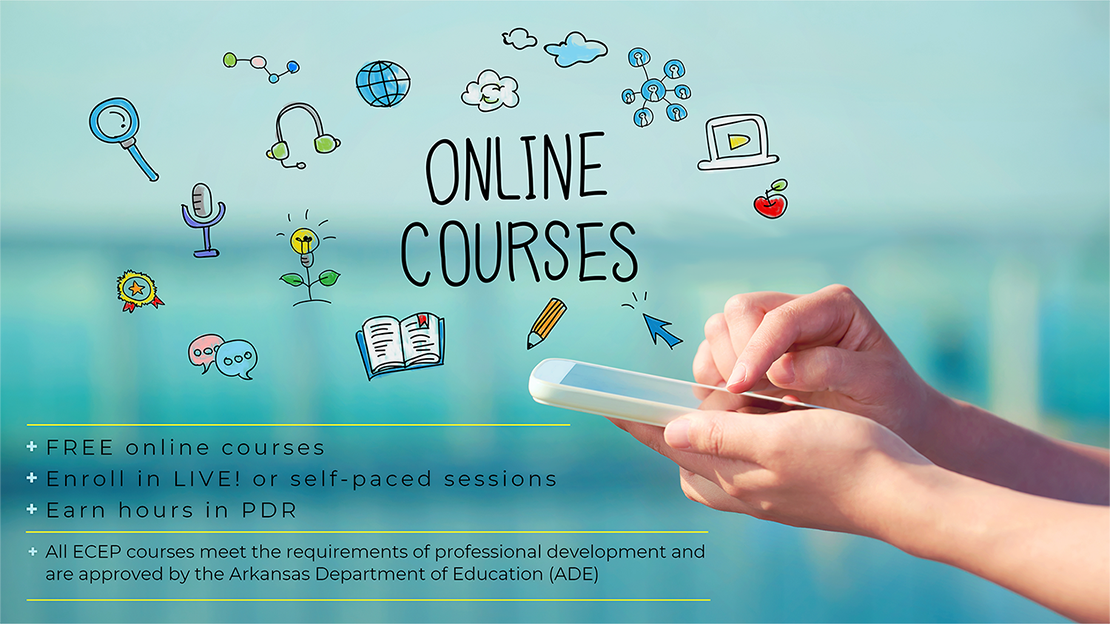 ---
Announcements
---
All ECEP courses registered on the Arkansas Professional Development Registry are free for anyone to enroll in and receive non-college credit. Instead, ECEP courses lead to industry-recognized credentials, certifications, continuing education units (CEUs), or other evidence of class completion to meet personal or professional requirements.
---
All ECEP courses meet the Arkansas Department of Education requirements governing professional development. However, the awarding of professional development credit is based solely on the discretion of your local school district. Learn more by reviewing the Arkansas Department of Education Rules Governing Professional Development (Feb 2016).
---
Interested in becoming a trainer for ECEP? Find out how